Create clusters Beta
As a fully-managed YugabyteDB-as-a-service, Yugabyte Cloud makes it easy for you to create a YugabyteDB cluster without having to get deep into details you do not want to focus on.
Create a cluster
When you register for your Yugabyte Cloud account, you start at the Free Tier level and see the following: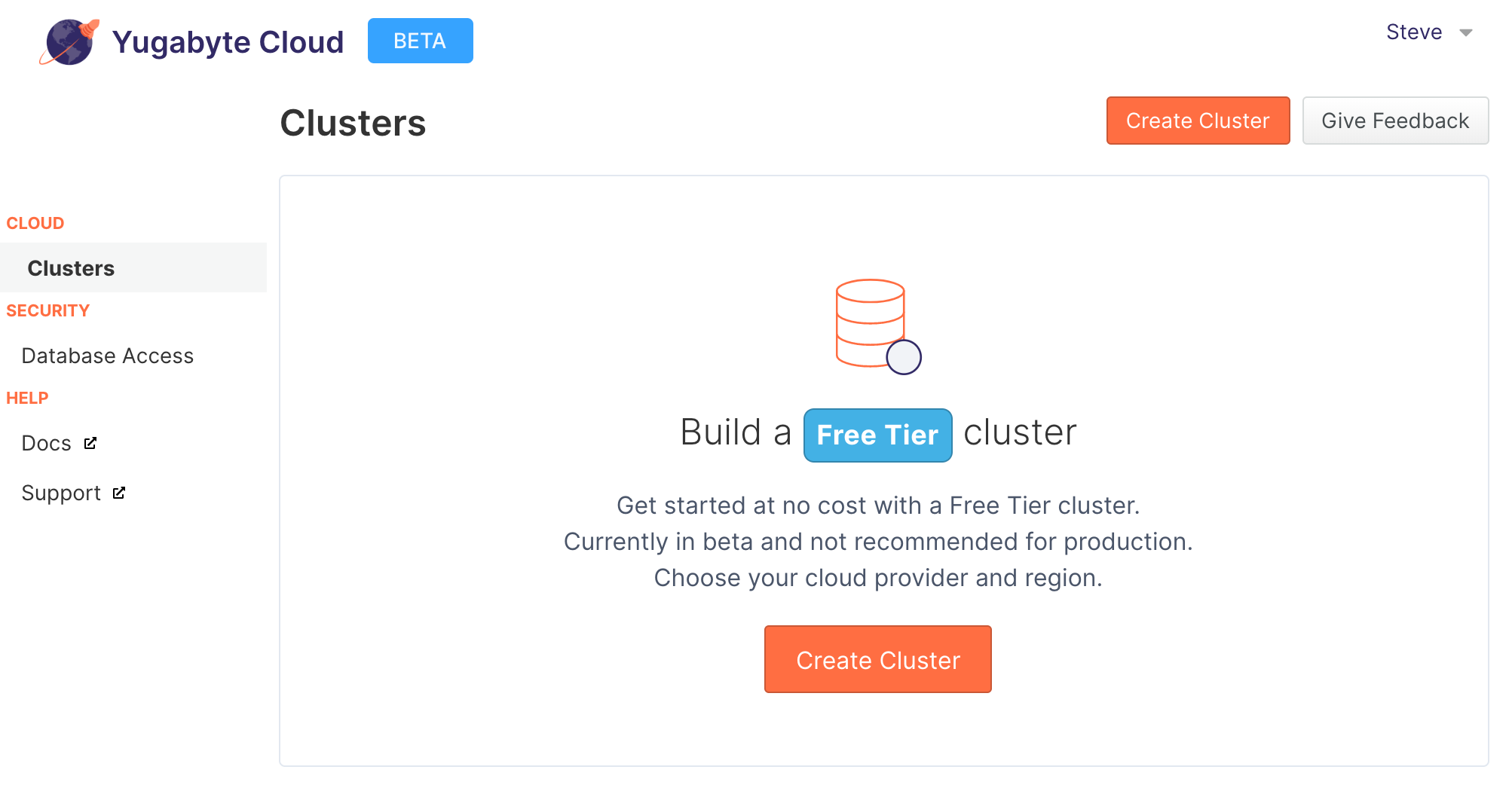 Follow the steps here to create your first cluster:
To create your Free Tier cluster, click Create Cluster. The Cloud Provider & Region page appears:

Note

For the initial beta release, the options available are limited to:

- **Cloud Provider:** Google Cloud Platform (GCP) or Amazon Web Services (AWS)
- **Region:** Oregon (`us-west1`)

Additional options for cloud provider and region will become available in future beta updates.


Click Create Cluster. The Clusters page appears with the provisioning of your new cluster in progress. When the State changes to Ready, your cluster is ready for your use.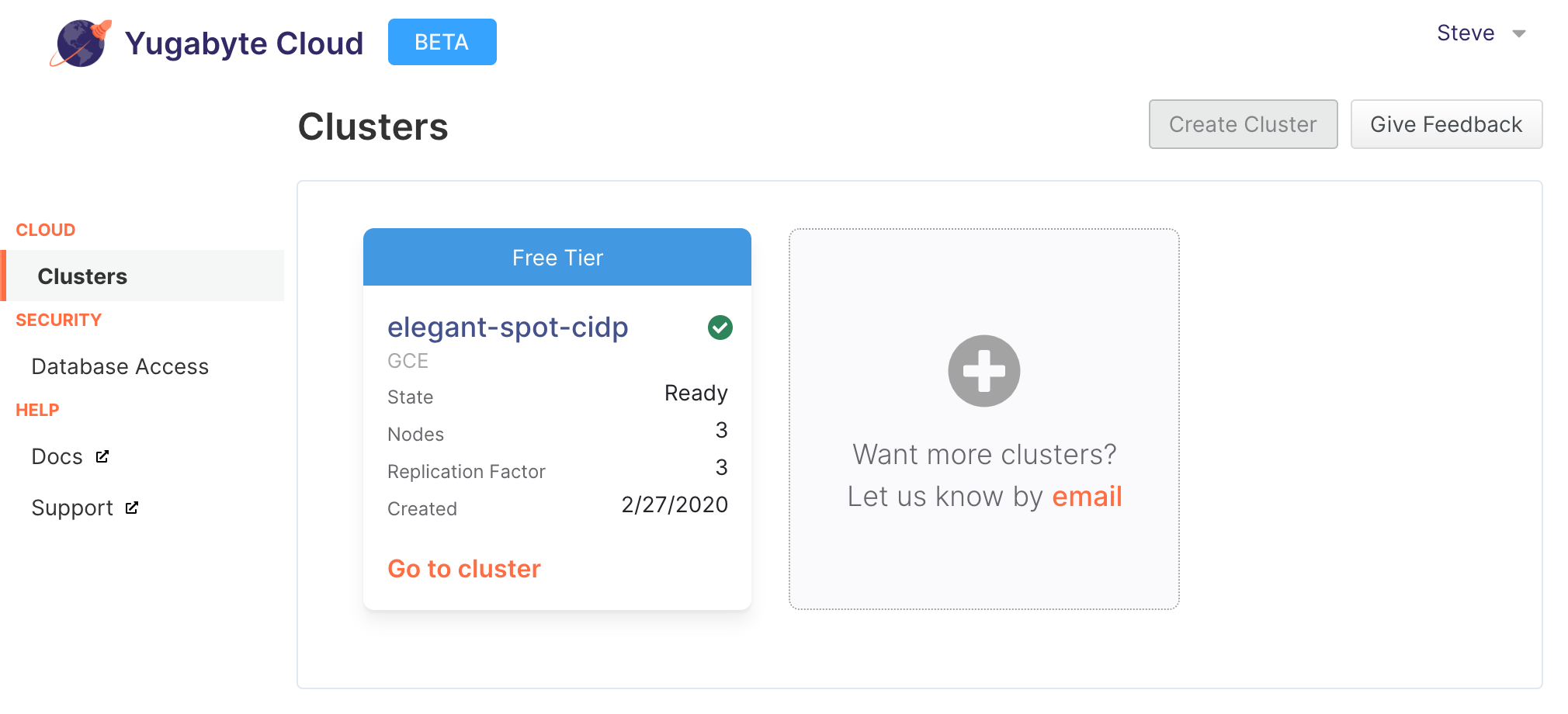 Next steps
With your Free Tier cluster ready for use, you can click Go to cluster to begin exploring the information available in the Yugabyte Cloud Console. You can also create databases, manage database access, and connect to your cluster with YugabyteDB CLIs and third party tools.