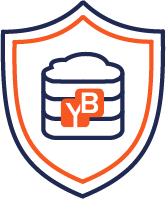 Enterprise Edition
Manage YugaByte DB without any downtime using the Enterprise Edition's built-in orchestration and monitoring.
Note
Click
here
to go to documentation for the latest version of YugaByte DB.
YugaByte DB creates a universe with a bunch of instances (VMs, pods, machines etc provided by IaaS) logically grouped together to form one logical distributed database. Each such universe can be made up of one or more clusters. These are comprised of one Primary cluster and zero or more Read Replica clusters. All instances belonging to a cluster run on the same type of cloud provider instance type.