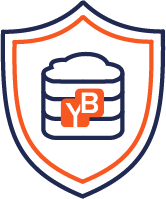 Yugabyte Platform
Yugabyte Platform is best fit for mission-critical deployments such as production or pre-production test. It starts out by first installing YugaWare, the YugabyteDB Admin Console, in a highly available mode and then spinning up YugabyteDB clusters on one or more regions (across public cloud and private on-premises datacenters).
YugaWare is a containerized application that is installed and managed via
Replicated
for mission-critical environments (such as production or performance or failure mode testing). Replicated is a purpose-built tool for on-premises deployment and lifecycle management of containerized applications. For environments that are not mission-critical such as those needed for local development or simple functional testing, you can also use
YugabyteDB OSS
.