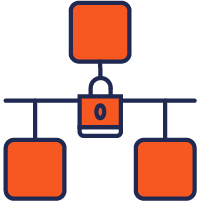 TLS Encryption
Enable TLS encryption over the wire in YugaByte DB (enterprise edition only).
Attention
This page is from an older version. Click
here
to go the latest version.
YugaByte DB uses OpenSSL (native to Linux/BSD operating systems) in order to perform TLS encryption. You can configure YugaByte DB to encrypt all network communication. The following communication is encrypted:
Server to server (for example, between YB-Masters and YB-TServers)
Client to server (including connecting to the cluster using a command line shell)
Note that YEDIS does not currently support TLS encryption, however this is on the roadmap. Please open a GitHub issue if this is of interest.
In this section, we will look at how to setup a 3 node YugaByte DB cluster with TLS encryption enabled.