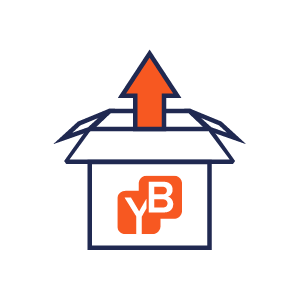 Earlier releases
Download links and release information for earlier releases.
The following table contains links to the release notes and downloads for earlier YugabyteDB releases.
Note that, starting with 2.3, download links for all releases in a given release series (such as 2.5.x or 2.4.x ) are in the release notes, and not included in the table.
Release
Date
Binary
Docker Image Tag
v2.7
May 5, 2021 and later
in release notes
in release notes
v2.6
July 7, 2021 and later
in release notes
in release notes
v2.5
Nov 12, 2020 and later
in release notes
in release notes
v2.4
Jan 22, 2021 and later
in release notes
in release notes
v2.2.7
Feb 19, 20201

macOS

,

Linux

2.2.7.0-b5
v2.2.6
Dec 28, 2020

macOS

,

Linux

2.2.6.0-b4
v2.2.5
Dec 2, 2020

macOS

,

Linux

2.2.5.0-b2
v2.2.4
Oct 30, 2020

macOS

,

Linux

2.2.4.0-b6
v2.2.3
Sept 30, 2020

macOS

,

Linux

2.2.3.0-b35
v2.2.2
August 19, 2020

macOS

,

Linux

2.2.2.0-b15
v2.2.0
July 15, 2020

macOS

,

Linux

2.2.0.0-b80
v2.1.8
June 19, 2020

macOS

,

Linux

2.1.8.2-b1
v2.1.6
May 8, 2020

macOS

,

Linux

2.1.6.0-b17
v2.1.5
April 27, 2020

macOS

,

Linux

2.1.5.0-b17
v2.1.4
April 15, 2020

macOS

,

Linux

2.1.4.0-b5
v2.1.3
April 09, 2020

macOS

,

Linux

2.1.3.0-b26
v2.1.2
March 10, 2020

macOS

,

Linux

2.1.2.0-b10
v2.1.1
March 03, 2020

macOS

,

Linux

2.1.1.0-b2
v2.1.0
February 25, 2020

macOS

,

Linux

2.1.0.0-b18
v2.0.11
January 27, 2020

macOS

,

Linux

2.0.11.0-b23
v2.0.10
January 06, 2020

macOS

,

Linux

2.0.10.0-b4
v2.0.9
January 02, 2020

macOS

,

Linux

2.0.9.0-b13
v2.0.8
December 13, 2019

macOS

,

Linux

2.0.8.0-b5
v2.0.7
December 04, 2019

macOS

,

Linux

2.0.7.0-b9
v2.0.6
November 23, 2019

macOS

,

Linux

2.0.6.0-b5
v2.0.5
November 15, 2019

macOS

,

Linux

2.0.5.2-b3
v2.0.3
October 28, 2019

macOS

,

Linux

2.0.3.0-b7
v2.0.1
October 08, 2019

macOS

,

Linux

2.0.1.0-b19
v2.0.0
September 17, 2019

macOS

,

Linux

2.0.0.0-b16
v1.3.2
August 29, 2019

macOS

,

Linux

1.3.2.3-b1
v1.3.1
July 30, 2019

macOS

,

Linux

1.3.1.0-b16
v1.3.0
July 15, 2019

macOS

,

Linux

1.3.0.0-b1
v1.2.12
July 3, 2019

macOS

,

Linux

1.2.12.0-b7
v1.2.11
June 25, 2019

macOS

,

Linux

1.2.11.0-b26
v1.2.10
June 3, 2019

macOS

,

Linux

1.2.10.0-b13
v1.2.9
May 21, 2019

macOS

,

Linux

1.2.9.0-b14
v1.2.8
May 8, 2019

macOS

,

Linux

1.2.8.0-b1
v1.2.6
April 26, 2019

macOS

,

Linux

1.2.6.0-b3
v1.2.5
April 18, 2019

macOS

,

Linux

1.2.5.0-b13
v1.2.4
April 8, 2019

macOS

,

Linux

1.2.4.0-b5
v1.2.3
April 2, 2019

macOS

,

Linux

1.2.3.0-b1
v1.2.2
March 27, 2019

macOS

,

Linux

1.2.2.0-b2
v1.2.1
March 26, 2019

macOS

,

Linux

1.2.1.0-b12
v1.2.0
March 15, 2019

macOS

,

Linux

1.2.0.2-b2
v1.1.15
March 3, 2019

macOS

,

Linux

1.1.15.0-b24
v1.1.13
February 12, 2019

macOS

,

Linux

1.1.13.0-b4
v1.1.9
January 14, 2019

macOS

,

Linux

1.1.9.0-b18
v1.1.0
September 18, 2019

macOS

,

Linux

1.1.0.0-b2
v1.0.0
April 30, 2018

macOS

,

Linux

1.0.0.0-b3