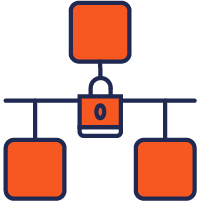 Encryption in transit
Enable encryption in transit to protect network communications.
YugabyteDB supports encryption in transit using Transport Layer Security (TLS), which supercedes Secure Socket Layers (SSL). You can configure YugabyteDB to encrypt network communication, including:
Server-server — between YB-TServer and YB-Master services
Client-server — using CLIs and APIs for YSQL and YCQL
Note
YEDIS does not include support for client-server TLS encryption.
In this section, we will look at how to set up a 3-node YugabyteDB cluster with TLS encryption enabled.